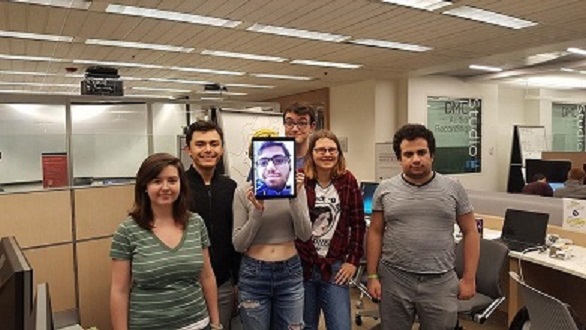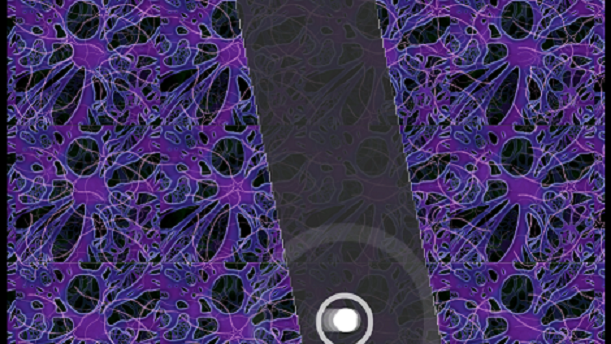 Hi. I go by Becca, she/her pronouns. I'm a game developer in Boston finishing my degree at Northeastern University. I'm Social Chair for NU Game Dev Club and a co-faciliator for Ace Space, an aro/ace affinity group at the LGTBQA+ Resource Center.
What's your favorite project that you've worked on?
My favorite project that I've worked on is Sleepy Jeoff. It was the first digital game that I programmed, so it's got a special place in my heart, and I learned a lot about combining objects and components in Unity. I got to work with some incredible artists and a sound-designer-superhero too. David made us an amazing trailer!
What are some of your favorite games and why?
One of my favorite games is Sony's Marvel Spiderman. The movement feels really good in the game and it's a lot of fun to just watch someone explore too. There's an incredible technical postmortem given at GDC by Insomniac Games that introduced me to a lot of game optimization techniques I didn't know about before.
What are your favorite game genres to make? To play?
Making games? Probably puzzle, stealth, and storytelling genres. Right now I'm working on a visual novel and a 2D stealth survival game. I like making things that encourage exploration and non-violent problem solving. Playing games? I love tabletop and digital RPGs. I like the interaction of systems and self expression. Recently I've been playing Battle Chef Brigade, Stardew Valley, and Magic The Gathering.
What do you do at NU Game Dev Club?
As the Social Chair, my job is to communicate with other clubs and orgs and keep track of cool dev events happening in the Greater Boston area. I kick off each club meeting with updates about Boston dev meetups and interesting workshops our members might be interested in. Collectively, the e-board leaders also host a Global Game Jam site at the University and run tutorials on development tools on the weekends.
Does game development consume your life?
Nope! It may feel that way sometimes, but I spend a lot of time with friends. I live with my partner and two roommates, but there are often more people over. Our friends all get together after work to share cooking responsibilities and hang out. We're often painting, watching movies or playing games.
Do you have any hobbies besides games?
I like to take long walks outside while listening to Spotify. I love animation and watch a lot of films, cartoons, and anime. I also bake, care for my plant army, and read comic books. I've gone to Rhode Island Comic Con the last few years and sometimes cosplay.
Is there anything else you'd like people to know?
I have a younger brother. I love cats. I have been studying Japanese for two years, and went on a 6 week immersion program in Tokyo and Kyoto in the summer of 2018. It was the first time I ever left the US. I grew up in suburban Massachusetts and would love to see more of the world. I am open to relocating for work.